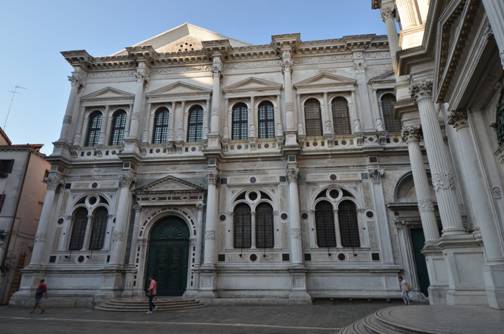 Libreria Antiquaria Emiliana is located in the San Polo district, a few steps from Campo dei Frari, in a large ancient building in which, as written on a plaque on the adjacent side, the great Venetian scholar Gasparo Gozzi lived.
The area is rich in important historical buildings: leaving the Calle Larga Prima, the Libreria Emiliana's headquarter, you immediately meet the Frari Church, a magnificent Gothic building, full of pictorial masterpieces, from which the Assumption by Tiziano and the polyptych by Giovanni Bellini stand out.
Next to the Church is the State Archive, perhaps the richest collection of ancient diplomatic documents in the world.
Instead, going out on the left you immediately enter the area of the Great School of San Rocco, with the adjacent church of the same name.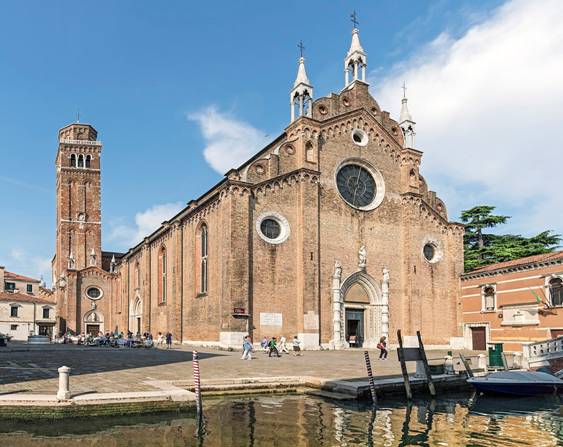 The School, also an extraordinary example of Venetian Renaissance architecture, is the temple of the work of Jacopo Robusti, known as Tintoretto: the great Crucifixion stands out from other works.
The Church of San Rocco, in its eighteenth-century facade, represents, among others, San Girolamo Emiliani, to whom the name of our library was dedicated in the last century.
The Calle Larga crosses, on the opposite side, the Scoleta dei Calegheri, a delightful fifteenth-century building which was the ancient seat of the art of Venetian shoemakers, and then emerges in Campo San Tomà, with its ancient Church (973), rebuilt in the eighteenth century.